There is nothing worse than pretending you like a gift. The strain in your cheek muscles and the lacklustre glint in your eye as you say a high-pitched "I love it!" The worst souvenirs you can imagine abound here in Rome: magnets, teatowels, aprons with naked statues and the fiendish keyring. I remember that my first souvenir from the Eternal City was a postcard of the Sistine Chapel (so, in the scheme of things, I didn't fare too badly).
There comes a moment in one's adult life, however, that one aspires to be more Audrey Hepburn in "Roman Holiday" than Hillary Duff in "The Lizzie McGuire Movie" – at least as far as style and sophisticated taste are concerned. Here are my top recommendations for those of us who want grownup gifts:
1. Roscioli food in the Forno and Salumeria: The Roscioli family owns the Antico Forno and the Salumeria near Campo de' Fiori. They are a quintessential Roman family who have worked for generations to make the bakery one of the most mouthwatering in Rome. A hallmark of this bakery is the pinsa (Roman Pinsa is a reinterpretation of an ancient Roman recipe invented during the Ancient Roman Empire and is, basically, a long pizza) and you would do well to brave the queues, grab a tray and head to a local park to nibble at it. While you can't take week-old pizza home, they have an array of gift packs including "carbonara kits" (the typical Roman pasta dish) that would go down a treat.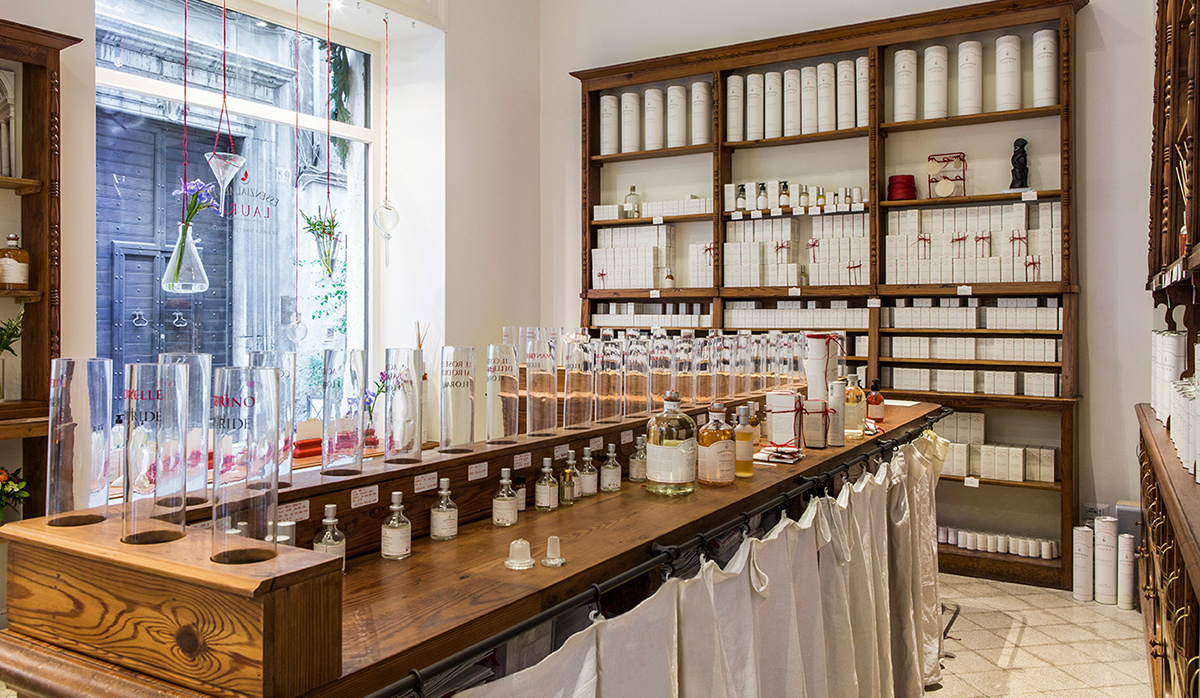 2. Essenzialmente Laura: Rome has a world-renowned "nose". In Via dei Coronari near Piazza Navona, Laura Bosetti (who has made exclusive scents for The Queen of England and the Vatican) has her specialised profumeria. She is often in her flagship store, so spend time engulfing your nostrils in her wonderful scents.
3. Giuncart: Around Rome, there is the air of being on set of a 1950s film. The artisan culture is still thriving and being revived. At GIuncart, you will find historical artisans who make wicker and rush baskets, bags, hats. The best part? They will personalise your gift so you have a unique piece to give to a special friend back home.
4. Porta Portese: The flea market is held every Sunday, but beware: A lot of the stalls are not authentic Italian wares so do not be fooled by the cheap prices. What you can find that is truly unique is the sporadic stall selling vintage postcards, coffee machines and grinders (super cute), glasswares and other items. Wade through the mainstream wares and you will find some true gems.
5. For the stationary afficionado: Try Fabriano in Via del Babuino for sumptuous notebooks. A little commercial, but worth the money for high-quality paper. There is also Cartoleria Pantheon dal 1910 that sells the handmade Florentine paper and personalised leather goods.
6. Camiceria: There are so many boutique stores that still produce custom-made shirts for men and women. Try Caleffi Roma 1911 for that touch of old-world swagger. A crafted suit or shirt is the ultimate timeless investment.
If you want to hop between quality stores, I would recommend using this list of "historical stores of excellence" to find old-time stores of all categories: from restaurants and cafes to boutique clothing and hand-crafted homewares, there is something for everyone (minus the fans of the tacky keyring).
My BONUS tip: avoid wasting money in specialty gourmet food stores. Many high quality local products are sold in local supermarkets and cost considerably less. Look for: Limoncello, wine, pasta, conserves, and olive oil.
Un bacio x
Skye